San Francisco: Part Two
My first post on SF was a bit tourist-y. This one will be more focused on food and drink. And other funstuff.
We ate at a neat burger place on Union Sq - the aptly-named Burger Bar.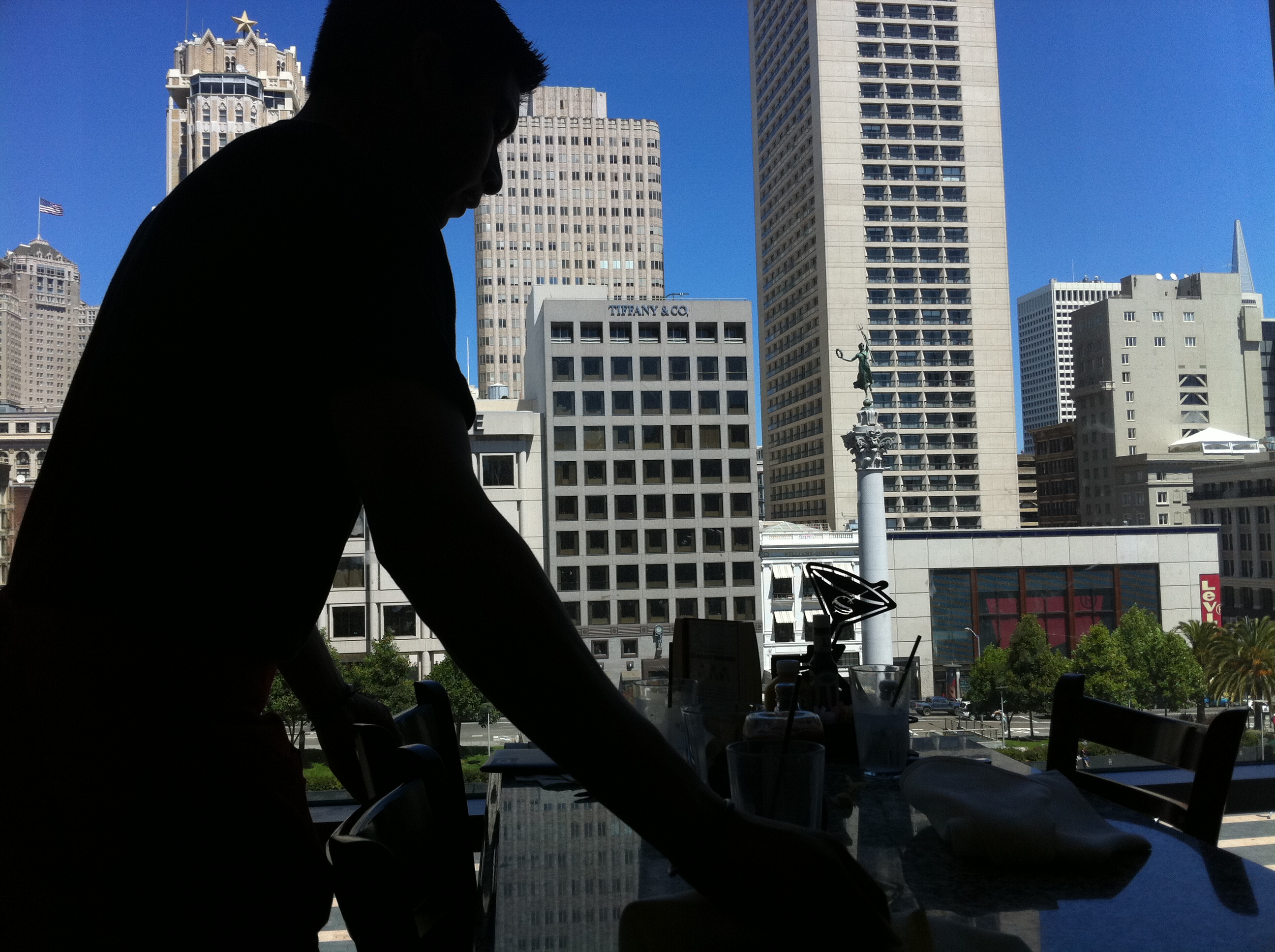 View from Burger Bar.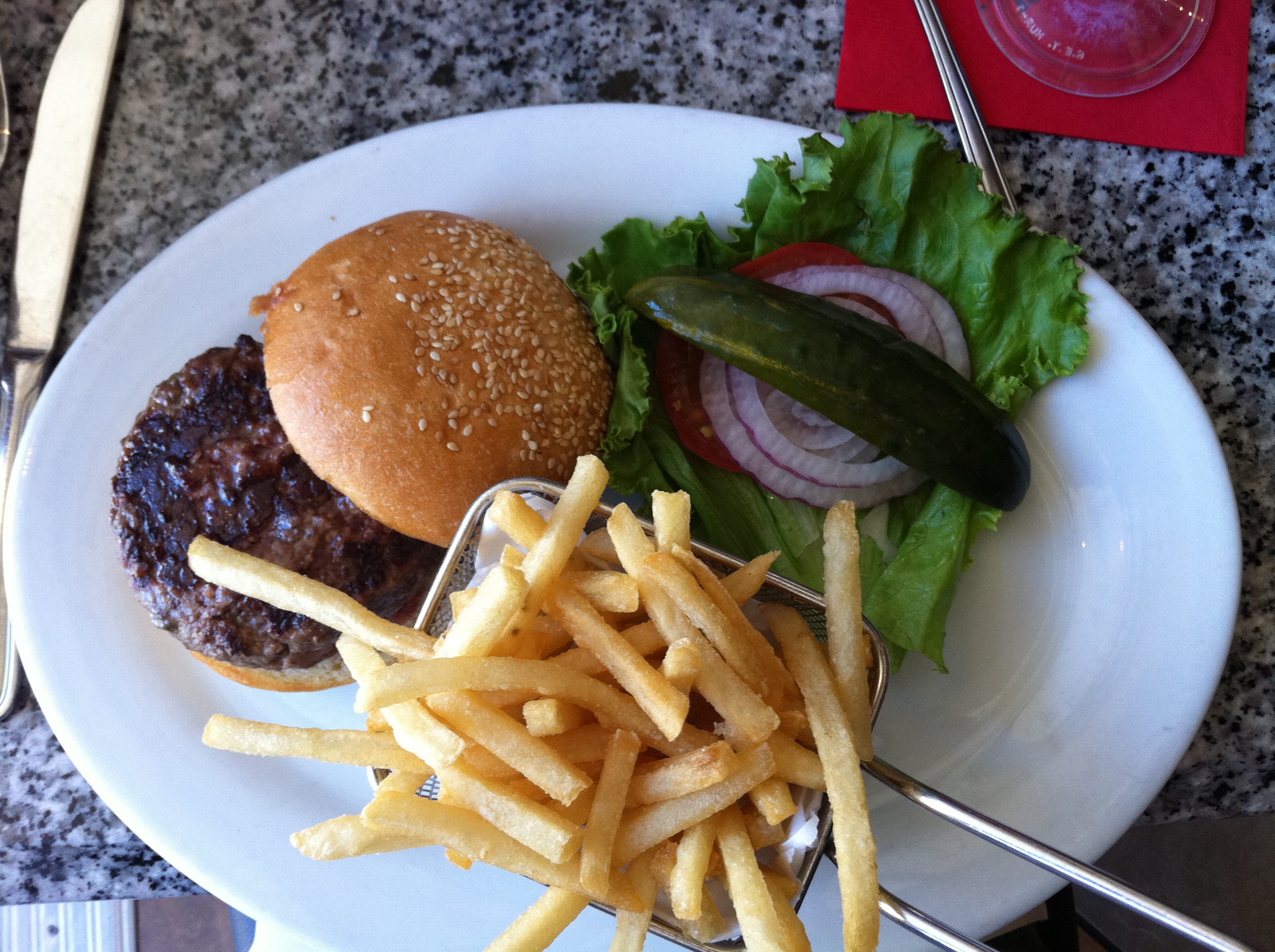 The burger I had. I think it was buffalo?
The milkshakes (picture missing) were amazing. The nutella one was just ice-cream and nutella, pretty much. The burger was good... but I've had better (I'm looking at you, The Bird in Berlin.)
We went to an awesome beach - China Beach. It was really quiet and had insane views of the Golden Gate and its bridge.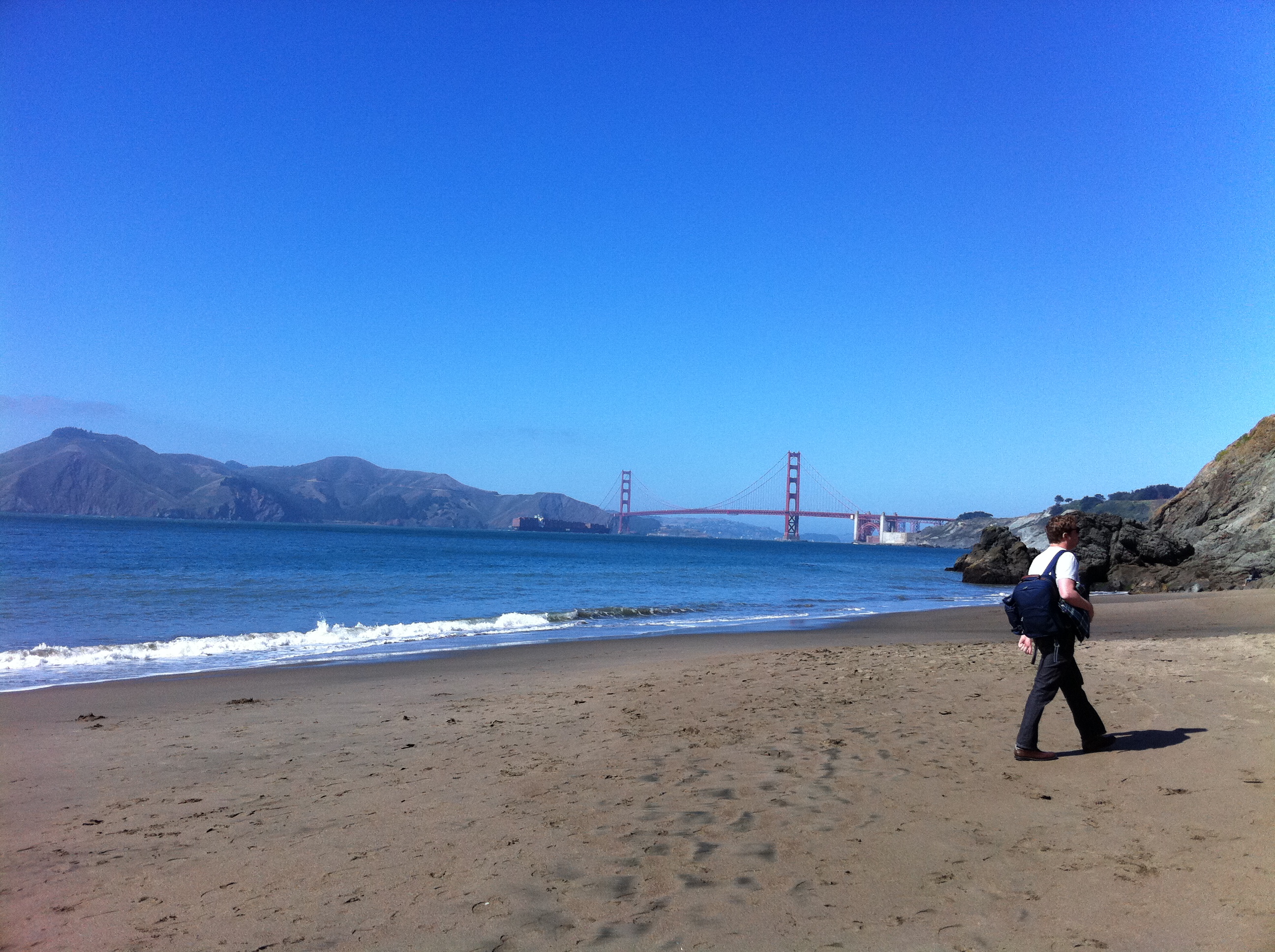 Oh, and something else I'd highly recommend is Nightlife at the California Academy of Sciences. It's on every Thursday and has a general theme every week (we went for 80s nostalgia/comedy). They have booze, you can wander around the exhibits, and they play pretty awesome music.
That's about all I have to say. If you keep track of my whereabouts, you'll notice we've now moved to San Francisco to live. It's awesome here!